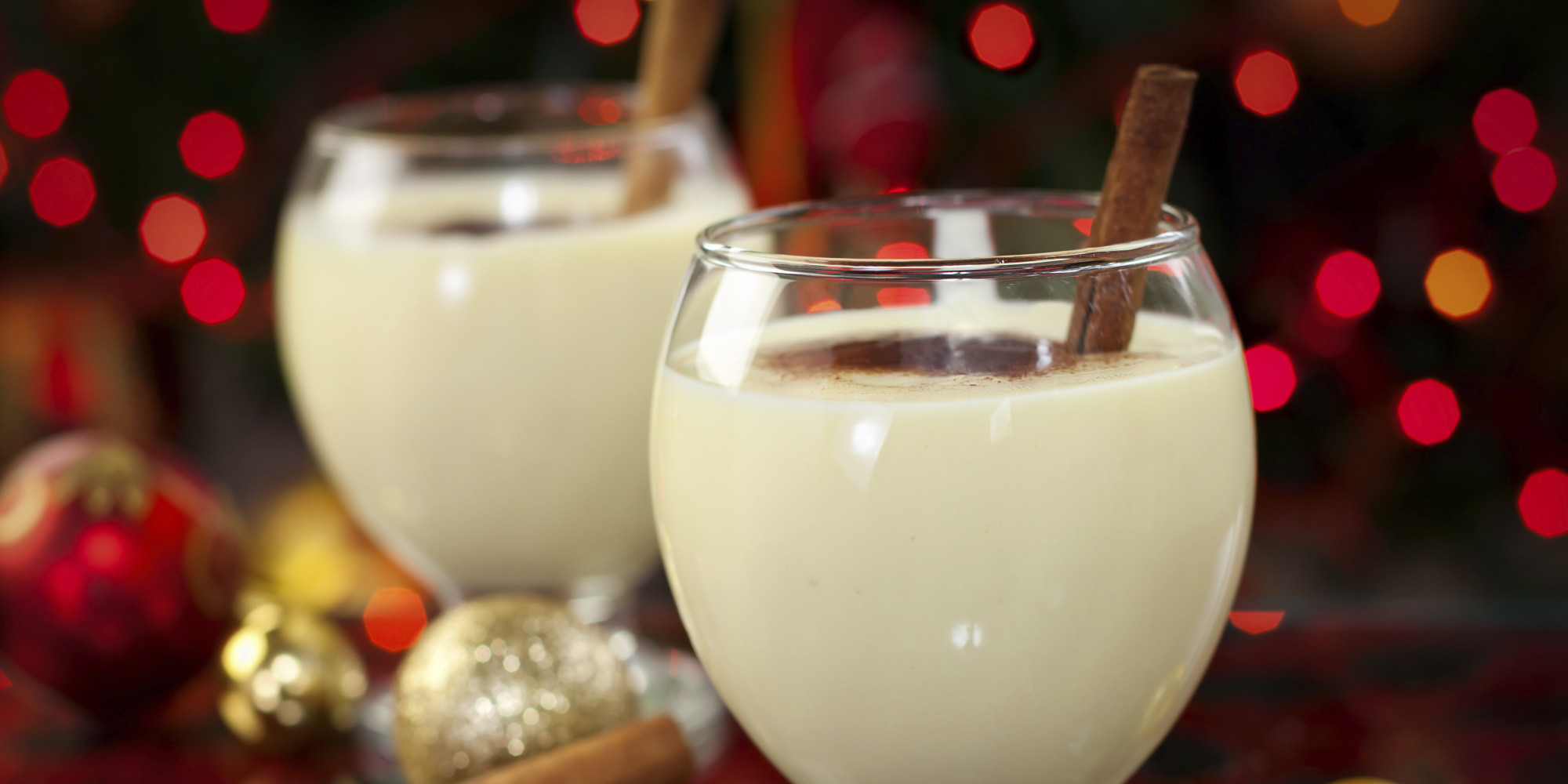 Oh the winter. The snow, the cold crisp air and the thick warm clothes.
Whether you are getting home from work, having friends over, or snuggling on the couch with your other half, there is always time for a drink.
In winter, however, not every drink will do. There are some drinks that are specially designed for this time of year. Here are our top 5 Winter Drinks.
---
MULLED WINE
Mulled wine is the perfect winter drink. Think small picturesque village in the Alps, on a cozy couch in front of a fireplace, looking at the snow with a glass of mulled wine in your hand.
We all wish we could go to Europe, or any snowy mountain for that matter. What we can do, is enjoy a nice glass of mulled wine in your cozy couch.
Ingredients you'll need:
1 oz. red wine: Merlot, Cabernet, Zinfandel
2 Cups Freshly Squeezed Orange Juice
⅓ Cup Brandy
¼ Cup Honey
2 Cinnamon Sticks
2 Star Anise Pods
1 Whole Orange and 1 For Garnish
1-2 Tablespoons of Whole Cloves
To prepare:
In a large saucepan over medium heat, stir the wine, brandy, orange juice and honey until the honey dissolves.
Pierce orange to create hole for the cloves. Add it to the wine mixture, along with the cinnamon sticks and star anise.
Once it boils, turn down the heat and let it simmer for 15 to 20 minutes.
Strain the wine so it is served warm. Be careful here.
Garnish with slices of oranges, star anise or cinnamon. You should get 3 or 4 cups worth.
---
HOT BUTTERED CIDER WITH RUM
This is an excellent drink if you are having people over, especially if they aren't very good at arriving on time. It can sit in a pot while you enjoy mingling, without having to make cocktails all night and they can serve themselves!
Ingredients you'll need to serve 8:
1 stick (or half a cup) Unsalted Butter at room temperature
¼ cup Dark Brown Sugar packed
1 ½ teaspoons of Ground Cinnamon
1 teaspoon of Ground Nutmeg
¼ teaspoon Ground Cloves
⅛ teaspoon of Salt
Half a gallon (64 oz.) All Natural Apple Cider
Rum
Cinnamon Sticks
To prepare:
First, we will make the spiced butter. Combine the butter, brown sugar, cinnamon, nutmeg, cloves and salt in a small bowl. With a plastic spatula, put the mixture in the middle of a 12" x 12" piece of plastic wrap. Fold the plastic and shape the mixture in a log and refrigerate.
In a large pot, simmer the apple cider at medium heat. Then lower it. Cut the spiced butter in 1-inch thick slices and add them as they melt while stirring until all of the butter is added.
Pour the buttered cider into mgs, add a shot of rum and a cinnamon stick. Enjoy!
---
HOLIDAY WASSAIL
Wassail used to be part of a carol. Its meaning is linked to winter festivities, when people used to go door to door singing to get a few coins to buy a drink.
Over time, the concept has evolved. Here is how to get a taste of it. It'll give you 18 servings.
Ingredients you'll need:
2 quarts Apple Cider
1 quart Cranberry Juice
¼ cup Firmly Packed Dark Brown Sugar
27 Whole Cloves
15 Allspice Berries
4 (4-inch) Cinnamon Sticks
5 Apples Cored
½ Cup of Water
1 Medium Orange
2 cups of Brandy or Sherry
To prepare:
In a slow cooker, mix the apple juice, cranberry juice and brown sugar.
Make a pouch with a piece of cheesecloth with 12 cloves, the allspice berries and cinnamon sticks inside it. Put it in the slow cooker as well. Cover and cook for 4 to 5 hours on low.
Preheat the oven at 375º F. Put 3 cloves in each apple and place them in a baking pan 8" by 8" along with the water. Bake until apples are tender. Should be around 45 minutes.
Add the apples to the slow cooker once it has been cooking for 4 or 5 hours. Also peel the oranges (no white) in wide strips and add those to the slow cooker.
Take the spice bag out of the cooker and add the alcoholic drinks. Serve hot and relish.
---
CARAMEL APPLE HOT TODDY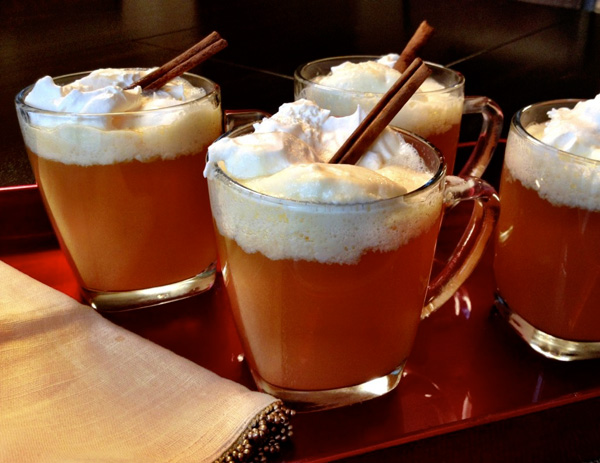 If these drinks seem too complicated for you, here is one that is simple to prepare and is still as delicious!
Ingredients you'll need:
1 ½ cup of Smirnoff Kissed Caramel Vodka
½ gallon Apple Cider
¼ to ½ cup Bourbon
3 Cinnamon Sticks
Whipping Cream
To prepare:
In a stove-top pan heat the vodka, bourbon, apple cider and cinnamon sticks and simmer.
Pour into mugs, whip cream on top.
Could it be any simpler?  A complete delight!
---
ROCKY MOUNTAIN GINGER CRISP WHISKEY
We had to include a ginger cocktail!
This isn't your traditional ginger cocktail. It's got a combination of alcoholic drinks that might seem strange at first, but the results will not disappoint.
Ingredients you'll need for each cocktail:
1 part Premium Whiskey
½ part Hiram Walker Gingerbread Liqueur
1 ½ part Apricot Nectar
1 ½ part Sparkling Sake
Skewered Crystallized Ginger Round Garnish
To prepare:
In a mixing glass, pour the whiskey, the gingerbread liqueur and apricot nectar. Stir and spill into a highball glass with ice.
Top it off with sparkling sake and garnish with skewered crystallized ginger.
What a great cocktail!